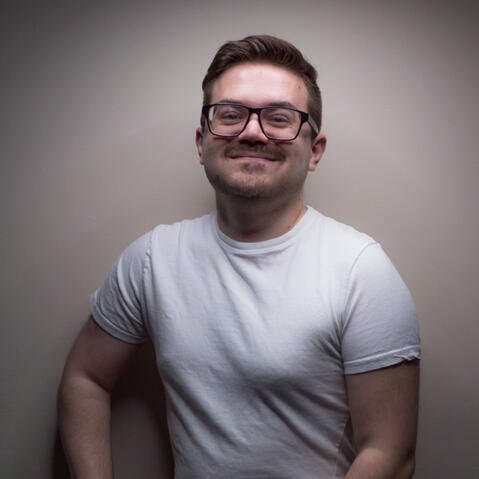 Pronouns: He / Him / His
Learn more & get in touch!
Tanner Richardett is an artist, admin, and advocate in Philadelphia theatre.
He was born and raised in Central New Jersey with little interest in city life but a glowing passion for music and theatre. Despite his hesitations, he moved to Philadelphia for college, and now, just six years later, is a two-time graduate of Drexel University, first completing his B.S. in the Music Industry program in 2020, then his M.S. in Arts Administration in 2021.Artistically, his work has been seen and heard across Philadelphia and online, all of which can be found on the Sound and Graphics pages on this site. This intersection of his work and his studies led him to a deep passion for equitable treatment, payment, and representation of artists, especially in the live entertainment industry, thus leading to his Research on the elimination of 10 out of 12s and six-day workweeks in theatre.He's currently working full-time as the Audience Services Manager at the Arden Theatre Company. When not in the office, he's also keeping busy as the Director of Production of The Strides Collective and as a member of the Mandell Theatre Staff for Drexel's Department of Performing Arts, and freelancing as a Sound Designer and Production Manager on various projects.UPCOMING:
Hannah + the Healing Stone (Production Manager / Sound Designer, terraNOVA Collective) - August 18-28, 2022
the pigeon. (Production Manager, The Strides Collective) - October 6-16, 2022
---
Tanner Richardett
Artist | Admin | Advocate
---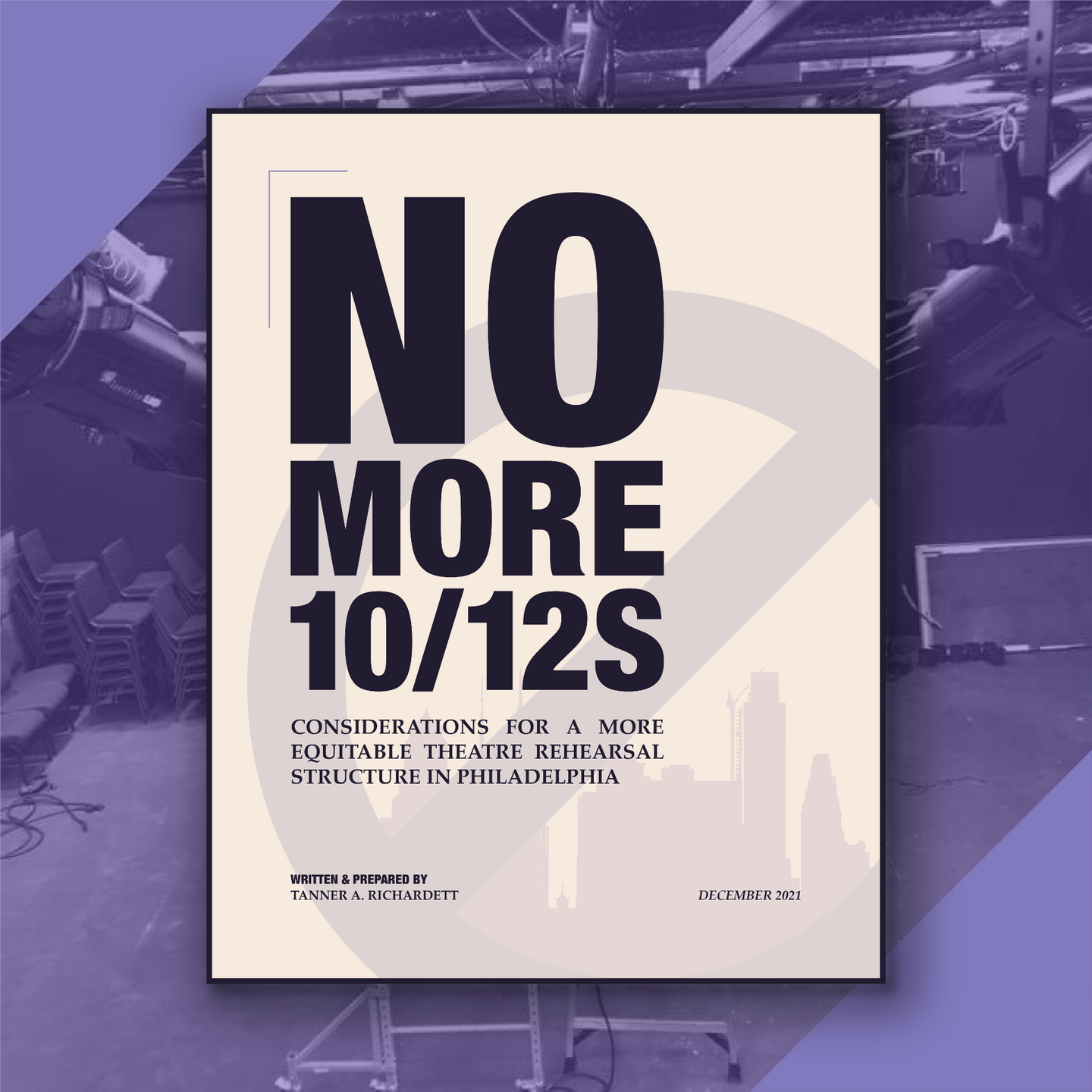 RESEARCH
NO MORE 10 OUT OF 12S: Considerations for a More Equitable Theatre Rehearsal Structure in Philadelphia
In American theatre, the term "10 out of 12" describes a lengthy technical rehearsal day involving 10 hours of work onstage with a two-hour break. Demands for the abolition of this practice arose from the likes of We See You, White American Theatre and No More 10 Out of 12s amid the COVID-19 pandemic and social reckonings of the summer of 2020. The demands illustrate how the practice of 10 out of 12s is rooted in White supremacy in theatre, anti-safety, ableist, anti-caregiver, and negatively impactful on the quality of life of theatre artists. In a mixed quantitative and qualitative survey distributed to the theatre community in Philadelphia, a significant majority of participants affirmed the need to remove these practices from our traditional workflow. The results also affirmed the presence of each of the five rationales provided by these movements. The survey results provide an initial understanding of the favorability of the Philadelphia theatre community to abolish these practices while also providing raw and honest descriptions of hardships faced while working under these conditions. More research should be conducted in other metropolitan theatre communities and the American theatre sector as a whole to determine other regional and national sentiments towards these practices. By understanding the stance of the community at large, the American theatre can continue to move forward towards a more equitable work environment and out of its roots that idealized White and able-bodied artists.Read interviews about the research with TheatreArtLife and as part of Drexel Westphal's Alumni Spotlight.
---